Ski, Ride and Party!
Go West with us to great places and great deals!
Not offered 2021 - offered again 2022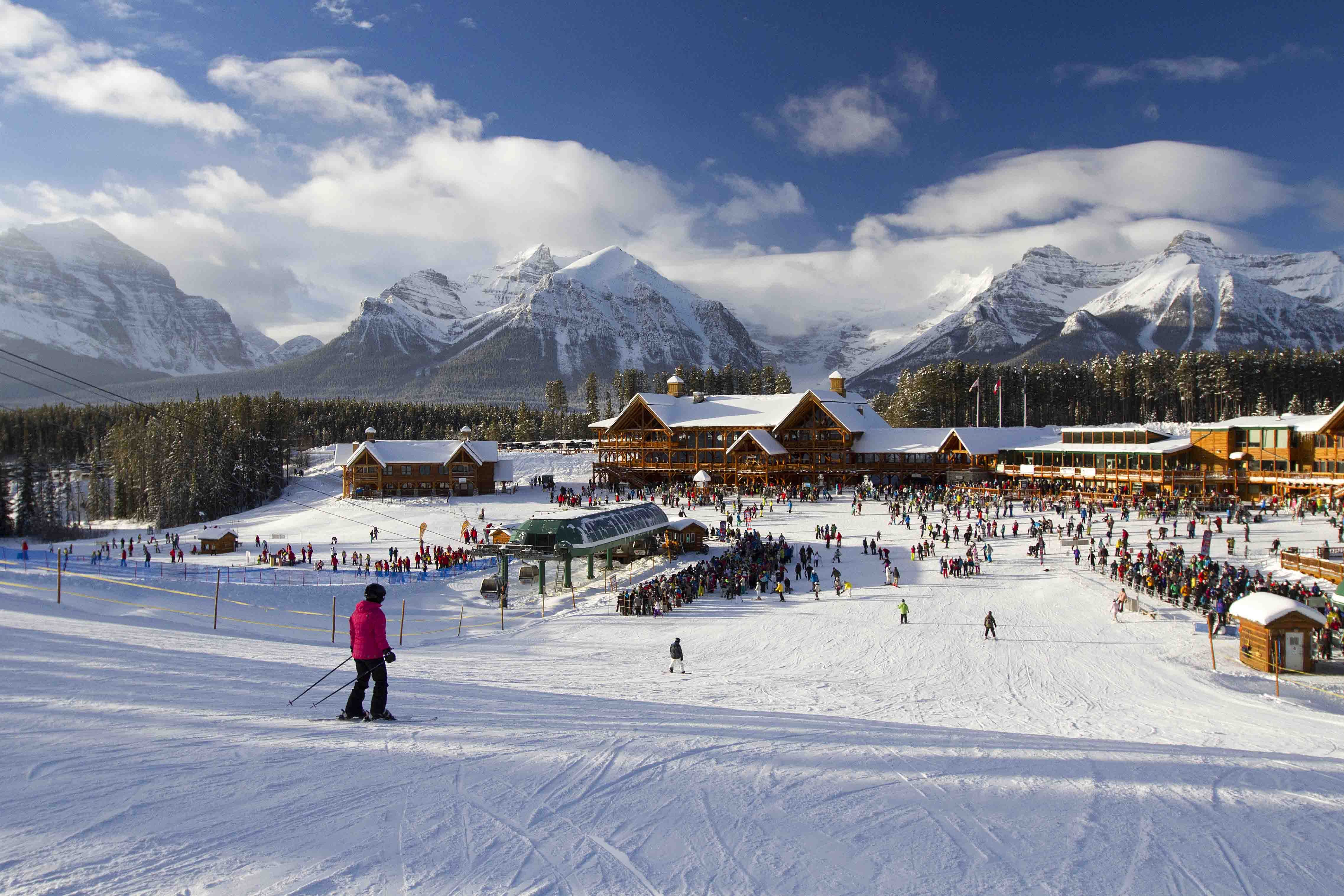 Banff / Lake Louise - Canada
In the untamed wilderness of the legendary Banff, vacationers find an exciting winter adventure at Bannf / Lake Loiuse.

Lake Louise Ski resort is known for it's spectacular scenery and versatile terrain. With over 4,200 acres spread across four mountain faces, Lake Louise is also one of the largest ski resorts in North America.
Just minutes from the village of Lake Louise, the ski area's exceptional layout allows families and groups of all abilities to ski together with beginner, intermediate and expert runs from every chair. Lake Louise is known for its variety of terrain from gentle slopes and long cruising runs, to glades, chutes and some of the Canadian Rockies most exciting and wide open bowls.
Planning that perfect out-of-the-way vacation has never been easier. With nonstop flights from eight US cities, the Wild West is closer than ever before.